Core group
The Core Group is a fundamental body for STRATAGEM. Its main role is to organise activities for proposal to the Management Committee, facilitate the day to day running of the Action and to help coordinate the activities of the Working Groups. STRATAGEM's Core Group is made up of the Chair, Vice-Chair, a leader for each of the five Working Groups, a Science Communications Manager, an STSM Coordinator, an ECI Coordinator and an ITC CG Coordinator:
Chair (Oct 2019 – onwards)
Dr. Chiara Riganti – University of Torino, Italy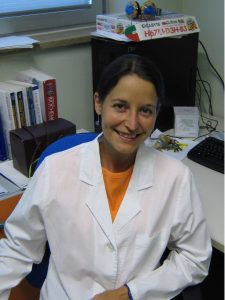 Chiara Riganti graduated in Medicine at University of Torino, Italy in 2002, and obtained the Specialization in Clinical Biochemistry at University of Torino, Italy, in 2006. She worked as visiting scientist at the Institute Cochine, INSERM, Paris, in 2010 and as visiting professor at the Weizmann Institute of Science, Rehovot, Israel in 2011 and 2013. She is currently associate professor of biochemistry at the University of Torino, Italy. Her research is focused on the biochemical basis of multidrug resistance and immune-resistance/immune-tolerance in cancer cells, and on the validation of multi-target chemo- and immune-sensitizer drugs.
She awarded the "SIB medal" for young investigators (2005); the "AICC prize for senior investigators" (2011); the "Outstanding Achievements in Oncology Award" (2017). She tied for the Gianni Bonadonna Prize for the "Development of New Drugs in Oncology"(2017).
She co-authored more than 130 papers in international peer-review journals (H-index: 35) and filed 3 patents.
Past Chair (Sep 2018 – Oct 2019)
Prof. Roberta Fruttero – University of Torino, Italy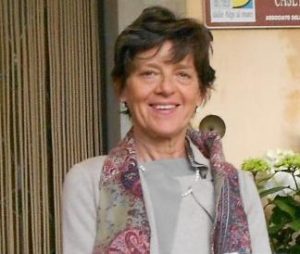 Roberta Fruttero is full Professor of Medicinal Chemistry at the Department of Drug Science and Technology, University of Torino, accepting the role in 1994. Over her academic career, she has been Member of the National Medicinal Chemistry Committee, Director of the PhD course in Pharmaceutical Sciences at the Doctorate School of Science and High Technology at the University of Torino, Director of the undergraduate course in Herbal Medicine Technology, Member of the Committee of the European School of Medicinal Chemistry (ESMEC) and, since 2012, Director of the School of Hospital Pharmacy.
Her scientific research, in the field of drug design, has been published in over 190 publications. It mainly concerns the development of nitric oxide (NO) donor prodrugs and their use in the design of polyvalent drugs (multi-target drugs) of potential interest in a number of therapeutic areas. Cardiovascular and inflammatory diseases have been her main field of research for many years. More recently, in collaboration with Prof. Chiara Riganti  (Department of Oncology at the University of Torino), she has focused on the study of NO-donors and their conjugation with a number of anticancer agents in order to better harness the cytotoxic activity shown against a number of tumour cell lines. Investigations into the direct and indirect effects of nitric oxide on tumour cells are specifically addressed using model compounds, including NO photodonors, in an attempt to gain a deeper understanding of the signalling pathways that are mediated by this messenger in MDR tumours. The h index for her papers is 32, as calculated by Scopus on 5/3/2019.
In view of her expertise, she became Chair of the COST ACTION "STRATAGEM" in 2018.
Vice Chair
Dr. Javier De Las Rivas – Cancer Research Centre – University of Salamanca, Spain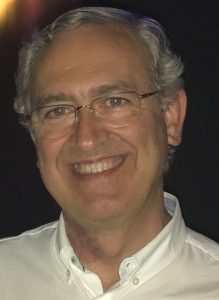 Dr. Javier De las Rivas is the Vice-Chair of STRATAGEM (COST ACTION 17104) and participated in the writing and proposal of the Action. As a Vice-Chair, he is responsible for the member's register and coordinates the activities of the Working Groups (WGs). His personal research area is in line with that of WG1 and he is interested in the development of drug-target networks that involve cancer drugs and cancer genes. The construction and mapping of these networks, using omics data and bioinformatics analyses, will lead to a better understanding of multi-drug resistance (MDR) in cancer; especially if they include both target links and resistance links derived from experimental data.
Dr. De Las Rivas is a MSc in Biology and has a PhD in Biochemistry and Molecular Biology from the University of the Basque Country (UPV/EHU) (1990). From 1990 to 1993, he was a Post-Doctoral Researcher at the Imperial College of Science, Technology and Medicine (London, UK). From 1993 to 1998, he was Associate Professor of the Department of Biochemistry and Molecular Biology (University of the Basque Country, UPV, Bilbao and Vitoria, Spain), and taught at the Faculties of Biology and Pharmacy. In 1998, he became Staff Tenure Scientist of the Consejo Superior de Investigaciones Cientificas (CSIC) and, in 2006, he became Scientific Researcher (Investigador Científico, CSIC) and Principal Investigator at the Cancer Research Center (CiC-IBMCC, CSIC/USAL, Salamanca, Spain), where he is the director of the Bioinformatics and Functional Genomics Research Group.
Since 1998, he has been working in the field of Bioinformatics and Computational Biology, and has spent time at the EMBL (Heidelberg, Germany), in 1998, and at the Mount Sinai School of Medicine (New York, USA), in 2000-2001, as visiting Professor. He has also been a visiting Scientist at the Dana Farber Cancer Institute (DFCI) and the Harvard Medical School (HMS) (Boston, USA), with several research stays from 2009 to 2017, and an ongoing scientific collaboration.
Dr. De Las Rivas has participated in 44 official funded Research Projects over his scientific career and has published 125 research articles in Scientific Journals that are in ISI-JCR. These articles have a total Cumulative Impact Factor (CIF) of 702.55 as of January 2019. At present, he has an h-index = 43 according to Google Scholar. An overview of his publications can be found here.
Working Group 1 Leader
Dr. Thomas Mohr – ScienceConsult, Austria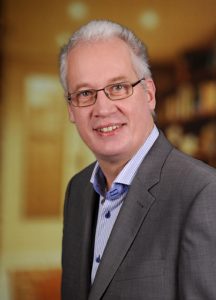 Dr. Thomas Mohr holds M. Sci. and Dr. nat. techn. in food- and biotechnology from the University of Life Sciences Vienna and has a decade-long experience in cell culture (focusing on design of isolation and culturing techniques) in combination with immunotechniques (design and establishment). Furthermore, he has a solid base in bioinformatics, especially in the field of biological context of mass throughput data. His work has resulted in various patents and scientific papers. Thomas Mohr has defended a PhD thesis on the interaction between angiogenesis and inflammation and is cooperating in numerous projects with universities and pharmaceutical companies.
Working Group 2 Leader
Prof. Catherine Passirani – MINT laboratory (micro and nanoparticles) – University of Angers, France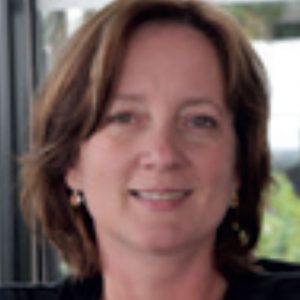 The role of the working group leader is to ensure that the interactions between the various actors inside the working group and also with the three other groups are as fruitful and effective as possible. Planning and coordination of group research as well as the strengthening of scientific output in the field of new pharmaceutical tools that are active against MDR tumours are also important goals.
Catherine Passirani is Professor at the University of Angers in the field of Chemistry and Pharmaceutical technology. A PhD-Engineer and 49 years old, she performs her research at the Inserm 1066/CNRS 6021 MINT Unit "Micro et Nanomédecines translationnelles" directed by Pr. Patrick Saulnier. Her doctorate and post doctorate were carried out at the CNRS Unit at the faculty of pharmacy of Chatenay-Malabry (Paris XI) under Pr. Patrick Couvreur. Prof. Catherine Passirani has more than 100 international peer-reviewed publications, 100 communications and a H index of 38.
Her fields of expertise include drug-delivery-system formulation (nanoparticles & liposomes), passive targeting (stealth and biocompatibility studies), active targeting (polymer and ligand grafting at nanomedicine surfaces). Nanoparticle formulations and anticancer and gene therapy studies on a range of solid-tumour models, using lipid nanocapsules (LNC) that can encapsulate metallodrugs (such as ferrocifens), DNA, siRNA, and other families of molecules, have been the main focus of her work. A new kind of nanomedicine is currently being studied in a new thematic and emerging axis of the laboratory, led by Dr. Elise Lepeltier: self-assemblies of prodrugs composed of cell penetrating peptides covalently linked to an anticancer compound. The conjugate obtained is an amphiphilic prodrug that is able to self-assemble in water, under appropriated conditions, without any excipient. These two nanoparticulate platforms (LNC and self-assemblies of prodrugs) are safe pharmacological tools that may be used for the personalised treatment of MDR tumours.
Working Group 3 Leader
Prof. M. Helena Vasconcelos – IPATIMUP, Institute of Molecular Pathology and Immunology – University of Porto, Portugal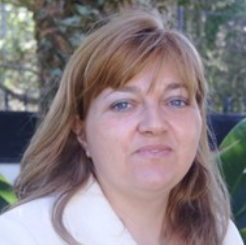 The Working Group Leader coordinates the actions of the members of the group, promoting interaction between the Working Group participants. The Working Group Leader also articulates the Actions of this Working Group with the other 3 Working Groups, encouraging interdisciplinary networks between the members of this Action.
Helena Vasconcelos is presently Associate Professor at the Department of Biological Sciences of FFUP (Faculty of Pharmacy, University or Porto) and Leader of the Cancer Drug Resistance Group at i3S/IPATIMUP (Instituto de Investigação e Inovação em Saúde, Universidade do Porto/ Institute of Molecular Pathology and Immunology of the University of Porto). She obtained her first degree in Pharmaceutical Sciences from FFUP, Portugal (1991), an MSc in Analytical Chemistry from the University of Aberdeen, Scotland (1992) and a PhD from the Department of Chemistry, University of Aberdeen, Scotland (1996). She then took up a post-doctoral position as temporary Researcher at the University of Cork, Ireland which was followed by another post-doc position at IPATIMUP, Portugal. Her current research focuses on the identification and validation of biomarkers and therapeutic targets to overcome drug resistance in cancer. In addition, she studies the activity of novel small molecules to counteract drug resistance mechanisms, particularly in cancer stem cells.
Helena has been the PI of various national research grants and has also served as referee for research projects for both national and international funding agencies. She has been a member of numerous scientific and organising committees of national and international Meetings, Conferences and Workshops. She is an Editor of the journal "Molecules". She was also a Management Committee Substitute Member for COST Action BM1202 "European Network on Microvesicles and Exosomes in Health and Disease". Helena is also a member of the Board of GEIVEX – Spanish Group of Innovation and Research in Extracellular Vesicles. She has published 4 book chapters and over 95 peer-reviewed papers in prestigious journals, with over 4300 citations and an h-index of 28, as calculated by Scopus in May 2019.
Working Group 4 Leader
Dr. Simona Saponara – University of Siena, Italy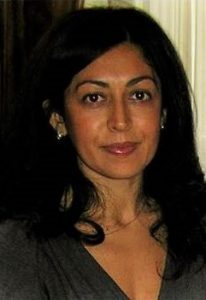 The Role of the WG leader is to organise the activities of WG 4 and coordinate those activities with the work of the other Working Groups in order to ensure the achievement of the goals set out for STRATAGEM.
Simona Saponara received her Master Degree in Pharmacy (1997) summa cum laude and her PhD in Molecular Pharmacology and Toxicology (2001) from the University of Siena, Italy. She was appointed Assistant Professor of Pharmacology at the University of Siena in 2008 and, in 2017, acquired the National qualification as Associate Professor of Pharmacology.
She is teaching Pharmacology and Pharmacotherapy (BSc in Cardio-Circulatory Physiopathology and Cardiovascular Perfusion Methods; MSc in Pharmacy; Medical Speciality School in Anaesthesia, Reanimation, Intensive Care and Pain Management).
Her fields of expertise include cardiovascular pharmacology and toxicology and patch-clamp electrophysiology. Her main research interests are the molecular basis of cardiovascular liabilities of anticancer drugs and the modulation of cardiovascular calcium and potassium ion channels by polyphenols.
She was the Principal Investigator of the project "Optimization of oncology therapy: novel drugs affecting multi drug resistance" (Futuro In Ricerca RBFR12SOQ1, 2013-2017) financed by the Italian Ministry of Education, University and Research.
Science Communications Manager (Apr 2020 – onwards)
Dr. Yordan Yordanov – Medical University of Sofia, Bulgaria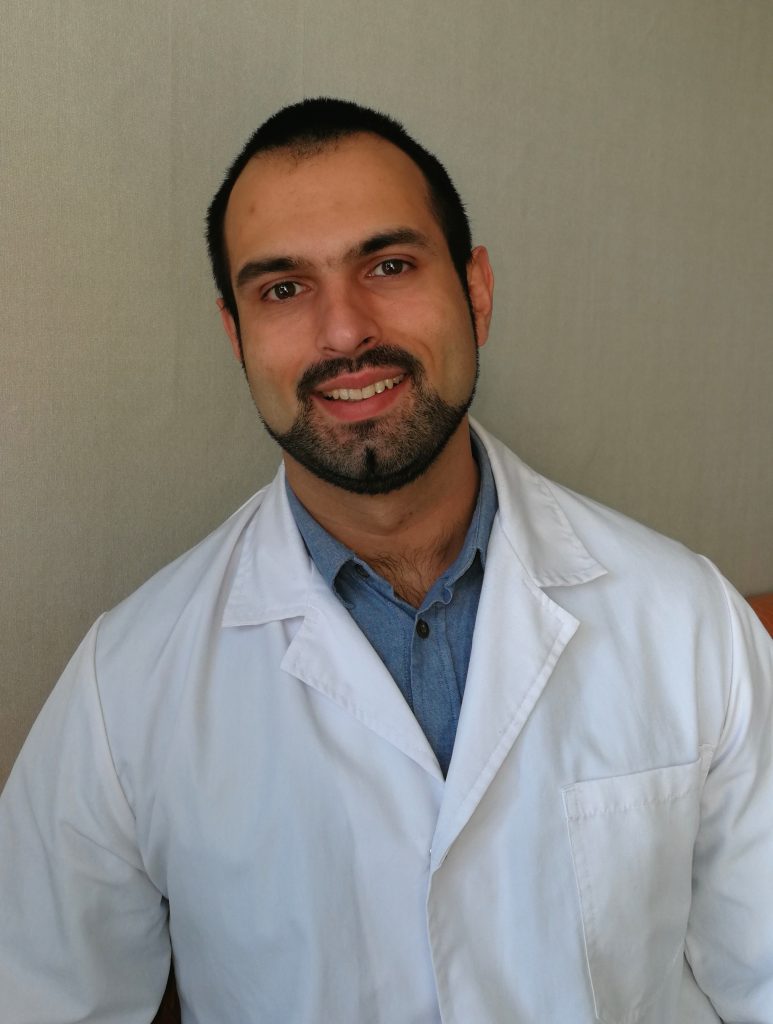 The role of the Science Communication Manager (SCM) is to communicate strategically, so the results of the COST network reach the proper target audiences and have as much impact as possible. The main responsibility of the SCM is to set up a communication strategy for our action, which will include guidelines and protocols. This document, with the approval of the MC members, will provide the tools for the proper communication of STRATAGEM. The communication plan comprises three main activities: a) dissemination – sharing results and ideas with your peers by publishing in scientific journals and presenting at conferences; b) communication – sharing your work with audiences outside your scientific area, such as industry or SMEs, policymakers, the media, laypersons and very specific groups, such as patients affected by a particular disease or standardisation bodies; and c) exploitation – (referring to Intellectual Property) of COST Action results and outcomes.
Yordan Yordanov defended his MSc Degree in Pharmacy with an Award for the best diploma thesis presentation in experimental pharmacology and toxicology in 2014. The work on his PhD in Toxicology took place at the Faculty of Pharmacy of the Medical University of Sofia (Bulgaria) and the Life Sciences Department of the University of Siena (Italy). After he defended his PhD dissertation in 2019, he started working as a postdoctoral researcher and since 2020 is a Senior Assistant Professor in Toxicology at the Department of Pharmacology, Pharmacotherapy and Toxicology, Faculty of Pharmacy, Medical University of Sofia.
As an Early Career Investigator (ECI), his scientific work covers the fields of non-clinical safety evaluation, predicting toxic effects and elucidating the toxic mechanisms of novel compounds. His expertise lies in working with cell lines, primary cell culture and laboratory animals. He has focused his efforts in the development and improvement of experimental assays for toxicity evaluation. Dr. Yordanov is experienced in applying biochemical, flow-cytometry and image analysis methods for the toxicological evaluation of natural and synthetic compounds, as well as testing the behavior of nanoscale drug-delivery systems. His work is highly collaborative and he has participated in six scientific grants, in one of which he was the responsible chief researcher. He regularly communicates and disseminates the work of his group among the scientific community by presenting at scientific forums and publishing in referenced scientific journals and has embraced the idea of communicating science to the wider audience by having been a guest at a Bulgarian national media.
Dr. Yordanov's efforts are focused on maximizing the positive social impact of his expertise. He teaches Toxicology to pharmacy students and is part of the Managing Board of the Bulgarian Toxicological Society.
Past Science Communications Manager (Sep 2018 – Apr 2020)
Dr. José M. Padrón – University of La Laguna, Spain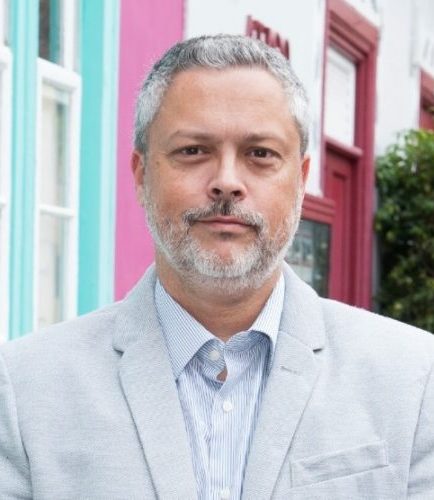 Dr. José M. Padrón graduated from Universidad de La Laguna (ULL) in 1996, having studied the asymmetric synthesis of a variety of biologically active molecules. He moved to VUMC (Amsterdam, NL) for postdoctoral research and achieved insight into anticancer drugs. In 1998, he joined DSM Research (Geleen, NL), and worked for three years on the enantioselective membrane separation of carboxylic acids. Afterwards, he joined DSM Deretil (Almería, ES), from 2001 to 2003, to manufacture β-lactam antibiotics. Upon returning to the Canary Islands, he founded the research group BioLab at ULL. He was appointed Director of ULL's Technology Transfer Office (OTRI) for two years (2013-2015), and, in 2017, was promoted to Associate Professor. His areas of expertise are technology transfer, drug discovery, organic chemistry and consultation
At BioLab we run a Phenotypic Drug Discovery (PDD) initiative whose goal is to use cell-based assays, which are directed to the discovery of pharmacologically active small-molecules, in order to establish general bases to ultimately identify their mechanisms of action. Our ultimate goal is to identify the biological targets to which active compounds are directed. The three divisions that comprise BioLab are: Bioevaluation, Synthesis and Computation. At present, we have analyzed over 5,000 new compounds.
Short Term Scientific Missions (STSM) Coordinator
Prof. Milica Pešić – Institute for Biological Research "Siniša Stanković" – University of Belgrade, Serbia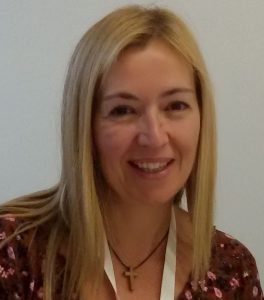 Short Term Scientific Missions (STSMs) are institutional visits that aim to support individual mobility and foster collaboration between individuals. STSMs are very important COST Action tools as they enable young researchers (PhD students and Early Career Investigators) to work in host laboratories in a number of countries, to obtain new experiences as well as share their own. This STSM tool also contributes to the development of better understanding across research disciplines, learning about foreign customs and overcoming all kind of biases. The STSM Coordinator, in cooperation with the Grant Holder, monitors the application process, accepts successful applicants, evaluates the reports of completed STSMs and finally uses the COST Action budget to cover STSM expenses. All STSM applications should be submitted by applicants and evaluated by the STSM Coordinator and Grant Holder online at the following link. (eCOST profile required)
Dr. Milica Pešić is Principal Research Fellow and the Head of the Department of Neurobiology at the Institute for Biological Research "Siniša Stanković", University of Belgrade, Serbia.  As an excellent student at the Faculty of Science, University of Belgrade, she obtained a scholarship from the Ministry of Science and Technological Development of Serbia for post-graduate studies in Molecular Biology. In 1997, she worked at a pharmaceutical company (ICN Pharmaceutics) in California, USA. The year after, she received her Master Degree. She postponed her career for nine years (2000 – 2008) due to family obligations (she has five children). She obtained her PhD at the Faculty of Biology, University of Belgrade, in 2008. She has ongoing international collaborations with 20 different laboratories across Europe. Her students and postdocs explore the mechanisms of a range of compounds that may be developed as new drugs to treat cancer. The multidrug resistant cancer cell lines developed in her laboratory are well characterised and have been recognised as useful models for the pre-clinical testing of new drugs. Dr. Pešić lectures for courses on Molecular Biology, at the University of Kragujevac (Serbia), and on Diseases of Nervous System and Methods in Neurobiology at the University of Belgrade (Serbia) for post-graduate students. Dr. Milica Pešić is one of 200 members of the Global Young Academy (GYA), the organisation that recognises the best scientists at the beginning of their careers from all over the world. Dr. Pešić is a member of the Managing Board of the Serbian Association for Cancer Research (SDIR), a member of the Council for interdisciplinary, multidisciplinary and transdisciplinary studies at the University of Belgrade and a member of the Managing Board of the Institute for Medical Research, University of Belgrade.
Early Career Investigators (ECI) Coordinator &
Inclusiveness Target Countries Conference Grants (ITC CG) Coordinator
Dr. Jitka Viktorova – University of Chemistry and Technology in Prague, Czech Republic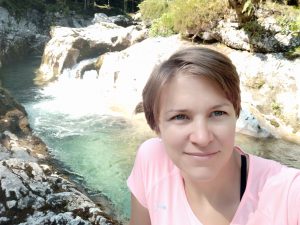 ITC Conference Grants are aimed at supporting Early Career Investigator (ECI) and PhD students to attend international science and technology related conferences on the topic of the Action. Any e-COST user who is a PhD student or an ECI and is affiliated with an institution located in an Inclusiveness Target Countries (ITC: Albania, Bosnia and Herzegovina, Bulgaria, Croatia, Cyprus, Czech Republic, Estonia, Hungary, Latvia, Lithuania, Luxembourg, Malta, Moldova, Montenegro, North Macedonia, Poland, Portugal, Romania, Serbia, Slovakia, Slovenia and Turkey) participating in the Action can submit an application request for an ITC Conference Grants. The ITC Conference Grants Coordinator, in cooperation with the Grant Holder, performs the evaluation of each Conference Grant application. The tasks include: evaluate applications, approve or reject these applications in e-cost, evaluate the scientific report after the mission, post-approve or reject the report and finally use the COST Action budget to cover ITC Conference expenses. All ITC Conference Grant applications should be submitted by applicants and evaluated by the ITC Conference Grant Coordinator and Grant Holder online at the following link (eCOST profile required).
Dr. Jitka Viktorova is an Early Career Investigator (ECI) graduated from University of Chemistry and Technology in Prague, Czech Republic in 2014. She stayed at the Department of Biochemistry and Microbiology for its postdoctoral research which is focused on biologically active compounds testing using modular robotic platform. Her activities include evaluation of beneficial properties of compounds isolated from natural sources and determination of their cyto- and genotoxicity. Beside this, she is an expert in cloning and heterologous expression in bacteria and plants. Due this expertise, in 2009 she received an Unipetrol award for outstanding young researchers. Moreover, Dr. Viktorova published several original research papers. In addition, she is active in education in lecturing on Genetically modified organisms and student laboratory courses on Microbiology.