Call for applications for a PhD position in NanoMedicines and NanoProbes Team, University of Tours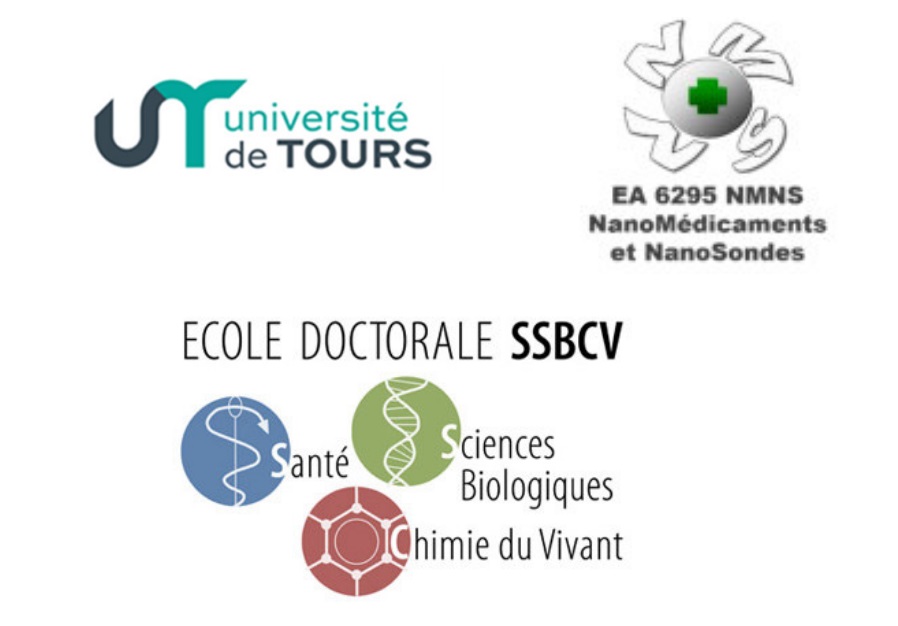 The deadline for applications is 5th April 2022. The doctorate begins in October 2022.
The PhD Programme will focus on the Topic:
Co-vectorisation of nucleic acids and chemotherapy for triple negative breast cancer therapy potentiation.
Profile and required skills of applicants
The candidate should have skills in nanomedicine, including knowledge of synthesis, formulation and characterization of nanovectors. In addition, the candidate will be required to evaluate the effectiveness of these nanovectors on cell models (and probably animal models) of triple negative breast cancer. Knowledge of cellular and molecular biology will also be appreciated. Pharmacist training will be a plus.
Triple negative breast cancers (TNBC) represent the most aggressive breast cancer subtype, with a poor prognosis, mainly linked to the existence of drug-resistant clones with increased metastatic properties. Small interfering RNAs (siRNA) are a promising tool for inhibiting the synthesis of specific proteins and are increasingly used in research for new cancer treatments. The EA6295 NanoMedicines and NanoProbes team recently developed efficient nanovectors to deliver siRNA in TNBC cells. A combination of these siRNA nanovectors (NV-si) with nonvectorized chemotherapy (doxorubicin) makes it possible to potentiate the chemotherapy effects. This thesis project aims to (i) develop an injectable formulation for doxorubicin and siRNA co-vectorization, (ii) determine an effective treatment protocol in vitro on a TNBC model using one or more siRNA sequences targeting proteins involved in chemoresistance and (iii) validate the choice of the therapeutic regimen on an orthotopic TNBC mice model.
Application:
To apply, please send a CV, a motivation letter and all transcripts from the baccalaureate.
Application deadline: 05/04/2022
PhD supervisor : Stephanie DAVID (stephanie.david@univ-tours.fr)
Co-supervisor : Katel HERVE-AUBERT (katel.herve@univ-tours.fr)
Team : EA6295 Nanomédicaments et Nanosondes, Université de Tours
(https://nmns.univ-tours.fr)
PhD position : from 01 October 2022 until 30 September 2025
Bourse region: CentreVal-de-Loire
Additional information: https://nmns.univ-tours.fr and https://collegedoctoralcvl.fr
Brochure: [Link]